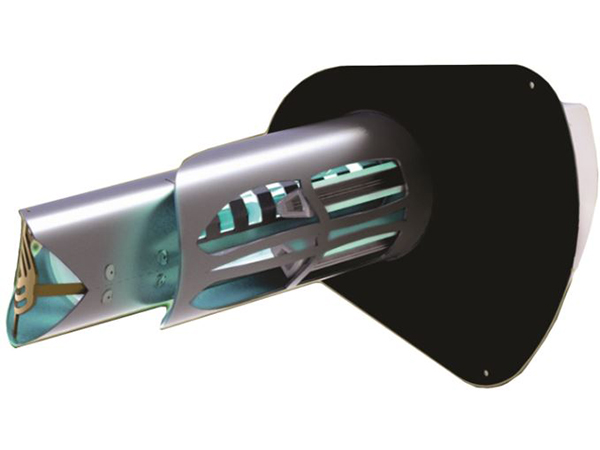 Purify and Sanitize Indoor Air with REME HALO ®
Should I be concerned with indoor air quality?
Recent studies show that indoor air pollution can be greater than the outdoor air pollution of some major cities. Alarmingly, it is estimated that people spend 90 percent of their time indoors. Long-term exposure to poor indoor air quality could lead to many ill health effects ranging from minor eye and throat irritation and allergies to more serious respiratory illnesses like asthma and even cardiovascular disease.
Is it possible to improve indoor air quality?
One way to improve indoor air quality is by using air purifiers. However, the effectiveness of air purifiers ranges widely. It depends on how much air is able to be treated and how well the air pollutants are collected. Most table-top air purifiers just aren't very effective at significantly improving indoor air quality.
One of the best solutions on the market today is the REME HALO(R) Whole Home In-Duct Air Purifier. This is the next generation of indoor air quality technology capable of purifying and sanitizing every cubic inch of air in your home or office building. It's been shown effective in reducing allergy triggers, such as dust, dander, pollen, etc. This system also kills up to 99 percent of bacteria, molds, and viruses (MRSA, e-coli, Norwalk).
How well does the REME HALO® work?
The REME HALO® Whole Home In-Duct Air Purifier operates silently and is installed into your existing air conditioning system, thus not taking up any additional living space.
The REME HALO® in-duct air purifier uses proprietary Reflective Electro Magnetic Energy technology that produces Hydro-Peroxide plasma. The charged plasma travels through the whole living or working space, causing allergens and pollutants to stick together and clump in the air, which is then removed by the air filter.
Testing shows this system reduces sneeze germs by 99 percent in the time a sneeze can travel three feet. In addition, the zinc ions that are produced by the system kill 99 percent of viruses on surfaces.
We can help you create a healthier indoor environment. Call us today for a consultation.
Learn more with these videos.
Residential:
https://youtu.be/ejpAHjli4zU
Commercial:
https://youtu.be/Ke54GtDaarQ
Find out more about indoor air quality issues at https://www.epa.gov/indoor-air-quality-iaq/inside-story-guide-indoor-air-quality